WEDDINGS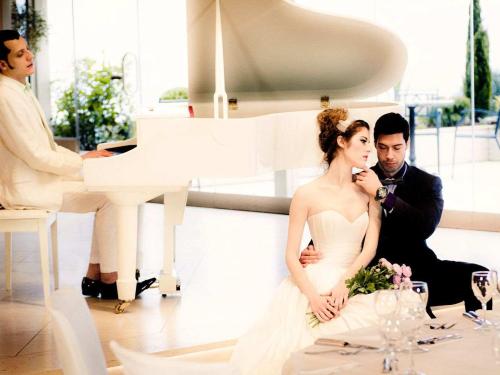 Our fully renovated banquet hall of HOTEL PANORAMA with its magnificent terrace is a great choice for your wedding reception. The imposing marble flooring with its warm blend of modern colors and French style décor is a unique aesthetic experience. The ingenious layout of the hall allows the hotel to organize the smallest to the largest of wedding receptions, especially during the summer months, taking advantage of the privileged terrace above the evening sky of Thessaloniki. Our warm and friendly atmosphere, exceptional service, delectably hand-crafted cuisine, and professional staff, make our hotel wonderfully ideal for your reception. The wedding suite with its spectacularly unique view overlooking the city, is definitely the best choice for a truly unforgettable wedding night!
SOCIAL EVENTS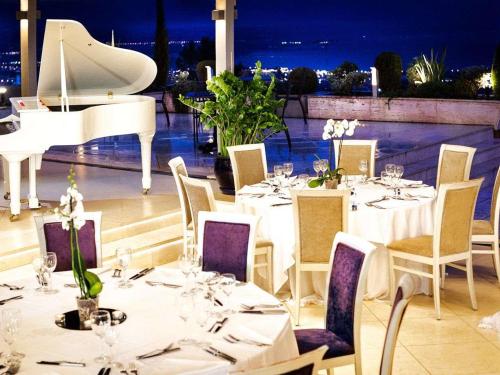 The Panorama Hotel can organize any type of special event, such as corporate or private dinners, baptisms, dances, club parties, children's parties, etc.The vast experience and superior quality of our restaurant ASTERIA, guarantee the successful organization of any event. Our events team having extensive experience with coordinating small to large events, can readily arrange an event specifically catered/customized to your individual needs and wishes.  Please do not hesitate to contact us, so we can begin making unique recommendations especially designed for you!
SEMINARS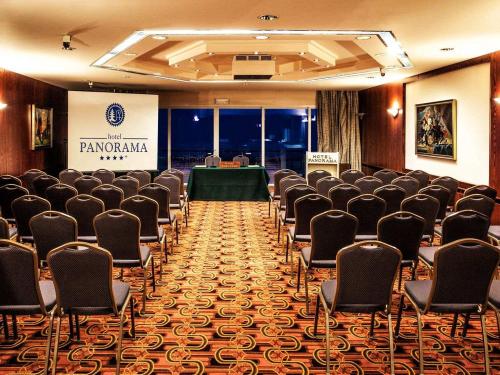 The hall "Alexander" is an excellent choice for all types of business or scientific gatherings, such as corporate training events, assemblies, conferences, meetings, etc.  This hall can accommodate up to 120 people, is located on the first floor of the hotel, features natural light and also offers a wonderful view overlooking the city of Thessaloniki. Our conference facilities are fully-equipped with modern audio-visual equipment, and along with the exceptional service provided by our knowledgeable and well-trained staff, we can ensure that your event will function with ease.For larger events, we offer the multipurpose room "ASTERIA", also with natural lighting and views of Thessaloniki.