GREEK BREAKFAST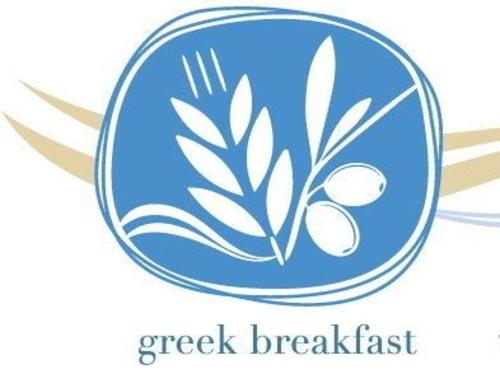 Hotel Panorama participates actively in the famous program Greek Breakfast!
The Greek Breakfast is an initiative taken by the Hellenic Chamber of Hotels which utilizes and connects the cultural gastronomic wealth of the country with the Greek hotel business.
It is designed by the Hellenic Chamber of Hotels, which has been in operation to enrich the breakfast offered in Greek hotels with pure and unique Greek products as well as with traditional local dishes from every region of Greece.
The aim of the Greek Breakfast program is to give greek hotel guests the chance to know the gastronomic wealth of our country, by tasting at breakfast the innumerable Greek products and dishes which are at the heart of the Mediterranean Diet.
The Mediterranean Diet is not just a modern dietary trend but is the intangible cultural heritage of mankind; the main products of the Mediterranean diet (such as bread, rusks, olive oil, olives, yoghurt, honey, cheese products, cured meats, fresh vegetables and fruit, legumes, pies and sweets), form the basis of Greek breakfast.
AFFORDABLE LUXURY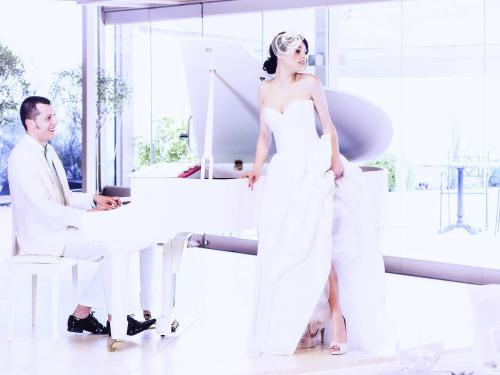 Welcome your guests to the renovated "Asteria" hall, with distinctive tones of wedding luxury, classical elegance and impeccable service.
Enjoy the idyllic view of Thessaloniki on your wedding night in one of the luxurious suites of Hotel Panorama, as a perfect evening and a dreamlike beginning.
Offers that accompany the wedding package:
Access to the EventReception software for a simple and easy management of your event

Welcome drink at the entrance for your guests

Wedding cake for the couple and all guests

A bottle of Champagne for the couple during the wedding cake cutting

Music package with professional Dj and audio equipment

Free stay in the Honeymoon Suite overlooking Thessaloniki city and late check out

Rich breakfast in the suite or in the hotel's American buffet

The central decoration of the tables with natural flowers

Special rates for room reservations at Hotel Panorama Thessaloniki for wedding reception guests

A free overnight stay at Hotel Panorama Thessaloniki on your first anniversary

PET FRIENDLY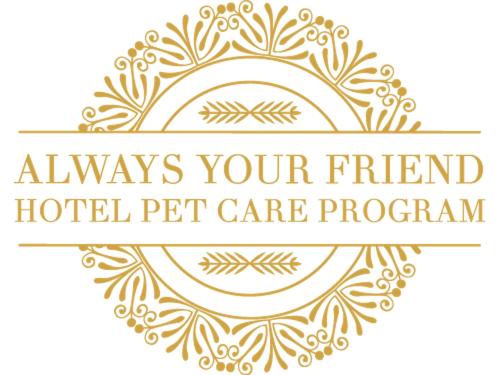 Hotel Panorama Thessaloniki extends its warm welcome to your pets as well!
Upon your arrival with your furry friend, we offer to you a complimentary pet bed and towel, along with pet bowls for food and water to make your pet feel at home.
Hotel Panorama Thessaloniki is also a proud ambassador of the "Always Your Friend" Pet Care program, designed specifically for the hospitality industry; you are able to choose from a variety of organic products to keep your pet clean and soft on the go, in regular or travel size!
Please make sure you let us know in advance if you are travelling with a pet at: reception@hotelpanorama.gr